Meeting Truck Service Goals at C.R. England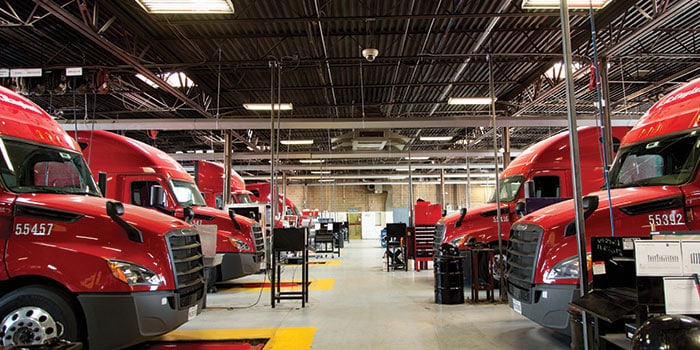 Metrics monitored include Standard Repair Time (SRT), Turns Per Technician (TPT) to assess the number of pieces of equipment every technician is expected to complete daily, and Estimated Completed Time (ECT) for service and repairs. The data is also used across the fleet's maintenance organization of nine shops in weekly conference calls with shop managers and supervisors.
About C.R. England
Founded in 1920, C.R. England, Inc. is headquartered in Salt Lake City, UT, and is one of North America's largest refrigerated transportation companies. C.R. England services include National, Mexico, and Regional Truckload service in addition to Dedicated and Intermodal services.
Get the latest insights delivered to your inbox