C.R. England Driver Racks Up 3 Million Safe Miles, Serves as 'Good Example of a Guy Who Loves to Drive'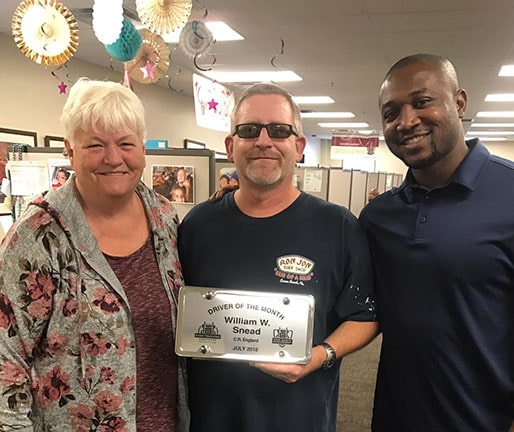 COVID-19 aside, professional truck-driver turnover and the professional truck-driver shortage are common topics when motor-carrier executives gather in person — or on Zoom, in accordance with today's social-distancing guidelines.
If there were more Will Sneads sitting behind the wheel of a big rig and driving the nation's highways, those executives would need to find something else to occupy their meeting time.
Snead, you see, has been a professional truck driver for 25 years — 23 of those with the same company, namely C.R. England in Salt Lake City.
This quarter-of-a-century tenure has allowed Snead, age 48, to rack up 3 million safe miles, a coveted milestone among drivers.
About C.R. England
Founded in 1920, C.R. England, Inc. is headquartered in Salt Lake City, UT, and is one of North America's largest refrigerated transportation companies. C.R. England services include National, Mexico, and Regional Truckload service in addition to Dedicated and Intermodal services.
Get the latest insights delivered to your inbox